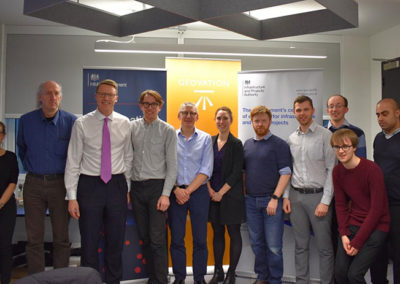 Three members of STFC's DAFNI development team journeyed to London on 12th February to take part in the two-day 'Know Your Infrastructure Neighbours Hackathon' hosted by the Infrastructure Projects Authority (IPA) and Geospatial Commission. Read more
Interested in collaborating with DAFNI?
If you would be interested in using DAFNI, would like to access Data on DAFNI or involve us in a new project, we would like to hear from you.  Please complete your details on the contact form using the link and we will be in contact with you by email.